At
Nick's Software
, we have a number of web or browser based applications that can be easily customised for your specific needs.

Our
browser based systems
are based on
Apache & PHP & MySQL.


As web server we use the free open source Apache - one of the most popular web servers available on the market. It is easily configurable and available for Windows or Linux.
We develop in PHP all our
browser based software
, using advanced code generators that guarantee a high degree of reliability and easy debug and upgrade options.


MySQL is the world's most popular open source database. Whether you are a fast growing web property, technology ISV or large enterprise, MySQL can cost-effectively help you deliver high performance, scalable database applications.


As you probably know, using web based applications you cut license costs, laborious installations and set-up time on various workstations.

Using a normal web browser, without any special local configuration, anybody can access now your web application, in a secured way and using different access levels.
ToolOrd - Online Tooling Register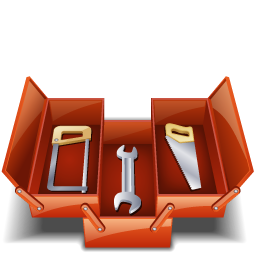 NS-ToolOrd organizes your jigs, tooling, fixtures. It gives you easy access to any procurement, design, location information of your jigs.
Maintenance Management System
NS-CMMS is a browser based maintenance management system that helps you organize your assets register, keys register, spare parts, suppliers and schedule better the maintenance and calibration jobs.
Toogle - Intranet Search Engine
NS-Toogle is a powerful search engine that can be customized to index your entire network, index database content, parse logfiles, index emails - the opportunities are endless.